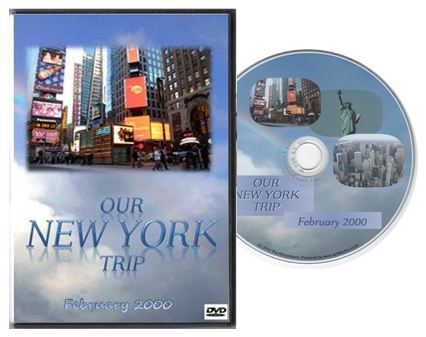 Video to DVD service:
Up to 70 mins (1 disc) = £20
Up to 140 mins (2 discs) = £30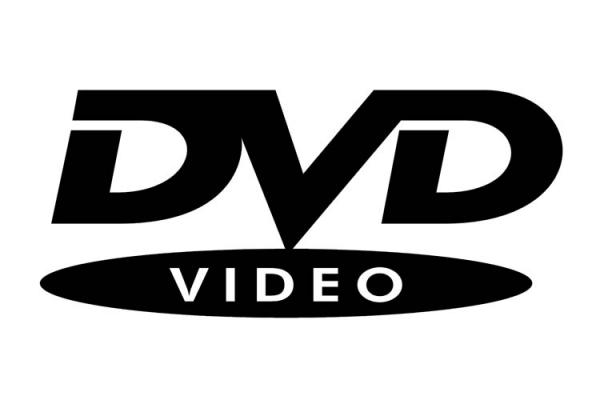 Our standard DVD service includes the following - all as standard and included in the cost:
Transfer of your footage from any video tape at the highest possible quality to DVD.
Scene Selection style chapter points added at convenient locations every 3-5 minutes through your film allowing you to 'fast forward' when watching.
Attractive menu with animated thumbnails to aid navigation.
Fully personalised cover and disc face featuring images 'grabbed' from your film.
For best quality, we never put more than 70 minutes on a single disc.
If your footage is longer, we'll suggest a 2-disc set - 2 DVDs in the same case.

The only additional costs are for postage and additional copies.
Postage (Special Delivery or Parcel Force) - £10
Additional copies - £8 single disc, £12 double disc

When your order is ready we email an invoice you can pay online. We can also accept cheque or bank transfer.
Most Common Formats Converted: S-VHS, VHS, VHS-C, MiniDV, MicroMV, Video8, Hi8, Digital8
.



Many people prefer DVDs as video files are currently fairly restricted to play and not easy to get on a TV. However, with DVDs likely to die out over the next 10-20 years video files future proof footage. Hence if you do go ahead with DVDs you can have the video files for free, we would need to provide a high capacity memory stick for £12 unless you want to provide one of your own (usual minimum size 8-16Gb). Either request on order form or let us know with your contact details.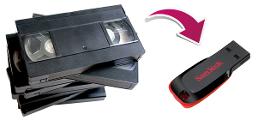 To Proceed...
Package your tapes securely and post them to the address below. Either include an optional order form or include your contact details - we will email to confirm receipt so keep an eye on your email spam bin.
We'll email again when ready with options to pay online by card, PayPal, bank transfer etc.

Update Media Solutions
19 Bowland Road
Bingham
Nottingham
NG13 8RW

01157148715 - info@updatevhs.co.uk

Broken or mangled video tape? Tell us on the order form and we will repair it for a charge of £10. If for any reason we cannot repair it, you will not be charged!
© Copyright Update Media Solutions 2010-2022