Professional Video to Digital Conversion
VHS Videos and Camcorder Tapes Converted to PersonalisedDVD Box Sets and Digital Files on USB
Call 01157148715 or email

[email protected]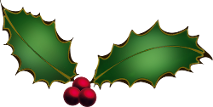 WE ARE NOW BUSY WITH CHRISTMAS ORDERS
PLEASE SEND ORDERS AS SOON AS POSSIBLE TO HAVE COMPLETED IN GOOD TIME CHRISTMAS.
ANY ORDER OF UP TO 15 TAPES RECEIVED BY 15TH DECEMBER WILL BE COMPLETED FOR CHRISTMAS.
DO CALL OR EMAIL IF YOU HAVE A LARGER ORDER TO CHECK AVAILABILITY.
IF YOU HAVE A LARGE ORDER OF15+ TAPES THAT ARE NOT REQUIRED UNTIL JANUARY CAN ATTRACT 15% SCANNING DISCOUNT IF RECEIVED BY 21ST DECEMBER
THESE ARE YOUR IRREPLACABLE MEMORIES SO OUR PRIORITIES ARE QUALITY & PEACE OF MIND
OVER 10 YEARS EXPERIENCE

Most Common Formats Converted: S-VHS, VHS, VHS-C, MiniDV, MicroMV, Video8, Hi8, Digital8

What our clients say
"This is how business should work. Efficient. Courteous. Helpful. Go the extra mile without being nagged. Delivery on time for a special date. I would recommend your services without doubt or reservation. Memories to jolt the heart indeed!" M Allen
"The DVDs all received and they are brilliant - especially the graphic covers - which we did not expect. We have been really impressed with all aspects of your service and would give you a 100% score. Many thanks and we will happily recommend you to family and friends." R & J Musgrave
"A first class service. I would thoroughly recommend this business to anyone. Thank you." J Kneale
"Guys - just quick email to say what a great job you did with converting the VHS tape to DVDs. Great memories for me, as the footage includes many of the underground places that I have either worked in, or visited as a teenager! Great quality - well done you lot!" J Carosi
Why Choose Us?
High Quality - We never put more than 75 minutes on a single DVD and we never use DVD recorders (We capture professionally to computer and then only place proper footage onto your DVDs).
Presentation - We don't use generic covers promoting us, we make personalised covers and disc faces to make your footage something you'll proudly want to treasure.
We care - we understand that this footage is usually irreplaceable family memories and so we show we care by good communication and by trying to exceed your expectations.
Whether you want DVDs or Video Files on a Memory Stick, to proceed simply package your tapes securely and post them to the address below. Either include your contact details or complete and submit the online order form - we will email to confirm receipt so keep an eye on your email spam bin. We'll email again when ready with options to pay online by card, PayPal, bank transfer etc.

Update Media Solutions
19 Bowland Road
Bingham
Nottingham
NG13 8RW
We Also Convert Slides, Photographs and Negatives to Digital:

© Copyright Update media Solutions 2010-2023