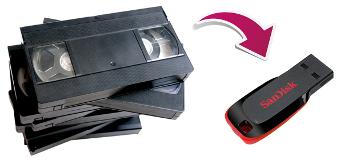 Video to Files service:
Have All Your Video and Camcorder Tapes
Converted to Video Files

Why Video Files? Why Us?
Video Files are an easy way of preserving your footage in a way that can last forever.

At the moment they are easily viewed on a computer, stored with online cloud services or using your own hard drives and memory sticks.

They are easily shared with family and friends either for them to keep or by uploading to YouTube etc.

As time goes on, more TVs and Devices are playing video footage from USB sticks (not all yet though, many TVs currently only play music and images from the USB slot)

We supply MPG2 or MPG4 video files. On request we can also supply any other chosen format at NO additional cost.

We only supply high quality Sandisk USB 3.0 Memory Sticks, not cheap, generic copies. Quality matters!

We charge per hour of footage rather than per tape. Many people have collections with some tapes with a few minutes and some with longer, so we only charge for home video we scan.

Minimum USB we supply is 16Gb, no additional charge if higher capacity is required for larger orders (32Gb, 64Gb, 128Gb etc). You can supply your own memory stick or hard drive to reduce costs if preferred

If you select any of our DVD services, these video files are available free of charge, just pay for a memory stick or provide your own

Additional editing services available, call or email to discuss your requirements.

Most Common Formats Converted: S-VHS, VHS, VHS-C, MiniDV, MicroMV, Video8, Hi8, Digital8


Pricing:
First 10 hours of footage - £6 per hour
Footage beyond 10 hours - £5 per hour
Sandisk USB Memory Stick - £12
The only additional costs are for postage (Special Delivery or Parcel Force £10) and if optional extras are requested such as additional memory sticks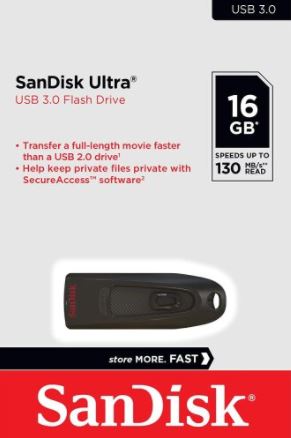 To Proceed...
Package your tapes securely and post them to the address below. Either include an optional order form or include your contact details - we will email to confirm receipt so keep an eye on your email spam bin.
We'll email again when ready with options to pay online by card, PayPal,bank transfer etc.

Update Media Solutions
19 Bowland Road
Bingham
Nottingham
NG13 8RW

01157148715 - info@updatevhs.co.uk

Broken or mangled video tape? Tell us on the order form and we will repair it for a charge of £10. If for any reason we cannot repair it, you will not be charged!
© Copyright Update Media Solutions 2010-2022